Lagunas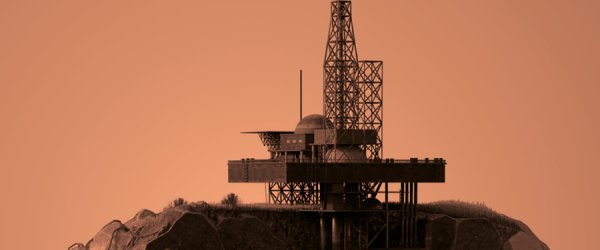 A narrative & interactive installation by Laura Colmenares Guerra
Lagunas is a triptych exploring the themes of memory, death and water.
Water in Lagunas is stagnant, still water that evokes death and tells the story of a drowning man. This story is intertwined with images of hydraulic fracking1, making a parallel between the death of the man and the death of water on planet earth. Both events develop through an interactive scenario, driving the spectator through archaic and prehistoric images of the Earth, while exploring the delusional, drastic impact of human actions on nature.
After The invisible landscape, Lagunas is the second exhibition of our series OUTPUT, in which we present the results of a project that has been developed during a residency at iMAL. Laura worked on Lagunas at iMAL in 2015.
Finissage on Friday 31 March, 18:30!
About the artist
Laura Colmenares Guerra is a Colombian/Spanish visual artist based in Brussels. In 2002 she obtained a Masters degree in Audiovisual Media at Los Andes University in Bogota and in 2008 a Postgraduate Master in Transmedia Studies at Sint-Lukas, Brussels.Video has been the central focus of her artistic work. Her research materializes in the form of immersive audiovisual installations that delve into the spectator's perception of space and image. She is interested in the creation of environments that activate the relationship of the participants with their own body and its spatial perception. Her work relates to the politics of the human body, the matter of body perception and the engagement of the spectator with the artwork.
1. Action of drilling and injecting fluid into the ground at a high pressure in order to fracture shale rocks to release natural gas known as "fracking" or as "Shale Gas".
Practical Info
Exhibition: 15 - 31 March 2017
Wed - Sun, 13:00 - 18:00
Vernissage: 9 March 2017, 18:30 - 22:00
Finissage: 31 March 2017, 18:30
Free entrance!

Location: iMAL
Quai des Charbonnages 30
1080 Brussels
Credits
3D modeling & Animation: Rémy Gosselin / Abdoul Diallo / Samson Michel / Laura Colmenares Guerra
3D water simulations: Remy Gosselin / Samson Michel
Compositing: Rémy Gosselin / Laura Colmenares Guerra
Software & interaction design: Yacine Sebti
Music: Rafael Muñoz Gomez / Loup Mormont
Story Board: Leonard Delebecq
Installation construction: Alexis Lorich
Text translations: Anne Vereecken
Underwater shooting
Featuring: Juan Bernardo Martinez
Underwater camera: Wim Michiels
Underwater camera assistant: Jan Lemmens
Security diver: Karen Jensen
Surface camera assistant: Ruby van der Kooij
Phantom Operator: Stijn Berghman
Direction assistance: Kristina Ianachkova
Parque Nacional Natural Chingaza shootings
Conchita Guerra / Laura Colmenares Guerra
Direction assistance: Daisy Peralta
Project Direction & Production: Laura Colmenares Guerra
With the support of
Flemish authorities // Fédération Wallonie-Bruxelles // iMAL