Lagunas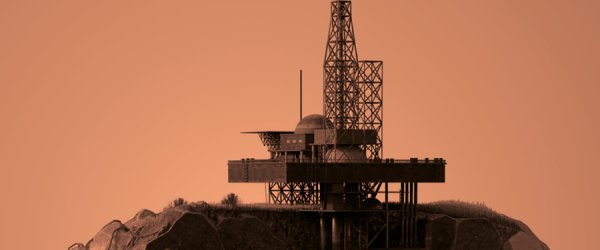 Een fictionele en interactieve installatie van Laura Colmenares Guerra
Lagunas is een drieluik rond herinnering, dood en water.
Water in Lagunas is stilstaand water, dat de dood oproept en het verhaal vertelt van een drenkeling. Zijn verhaal wordt getoond via beelden van hydraulische fracking1, waarbij de dood van de man gelinkt wordt aan de toekomstige waterschaarste op de aarde. Beide evenementen ontwikkelen zich parallel door middel van een interactief scenario, die de toeschouwer gidst langsheen archaïsche en prehistorische beelden van de aarde en waarin de drastische impact op de natuur van het menselijk handelen wordt getoond.
Lagunas is, na The invisible landscape, de tweede tentoonstelling in de reeks OUTPUT, waarin we de resultaten tonen van projecten die werden ontwikkeld tijdens een residentie in iMAL. Laura werkte hieraan in iMAL in 2015.
Finissage: 31 maart 2017, 18:30
Over de kunstenaar
Laura Colmenares Guerra is a Colombian/Spanish visual artist based in Brussels. In 2002 she obtained a Masters degree in Audiovisual Media at Los Andes University in Bogota and in 2008 a Postgraduate Master in Transmedia Studies at Sint-Lukas, Brussels.Video has been the central focus of her artistic work. Her research materializes in the form of immersive audiovisual installations that delve into the spectator's perception of space and image. She is interested in the creation of environments that activate the relationship of the participants with their own body and its spatial perception. Her work relates to the politics of the human body, the matter of body perception and the engagement of the spectator with the artwork.
1. (*) Fraccen (of volgens de Nederlandse Taalunie fracken) is de algemeen gebruikte term in het Nederlands voor wat internationaal bekendstaat als "fracking" of hydraulic fracturing (letterlijk: hydraulisch kraken). Het is een methode om schaliegas en/of schalie-olie uit de diepe ondergrond vrij te maken door millimetergrote scheurtjes te creëren in het brongesteente waar het gas in opgesloten zit.
Praktische Info
Exhibition: 15 - 31 March 2017
Wed - Sun, 13:00 - 18:00
Vernissage: 9 March 2017, 18:30 - 22:00
Finissage: 31 March 2017, 18:30
Free entrance!

Location: iMAL
Koolmijnenkaai 30
1080 Brussel
Credits
3D modeling & animatie: Rémy Gosselin / Abdoul Diallo / Samson Michel / Laura Colmenares Guerra
3D watersimulaties: Remy Gosselin / Samson Michel
Compositie: Rémy Gosselin / Laura Colmenares Guerra
Software & interactief design: Yacine Sebti
Muziek: Rafael Muñoz Gomez / Loup Mormont
Story Board: Leonard Delebecq
Constructie installatie : Alexis Lorich
Vertalingen tekst: Anne Vereecken
Onderwater shootings
Met Juan Bernardo Martinez
Onderwatercamera: Wim Michiels
Assistentie onderwatercamera: Jan Lemmens
Veiligheidsduiker: Karen Jensen
Assistentie camera oppervlakte: Ruby van der Kooij
Beweging geest: Stijn Berghman
Assistentie regie: Kristina Ianachkova
Parque Nacional Natural Chingaza shootings
Conchita Guerra / Laura Colmenares Guerra
Assistentie regie: Daisy Peralta
Regie & productie project: Laura Colmenares Guerra
Met de steun van
Vlaamse overheid // Fédération Wallonie-Bruxelles // iMAL