Preservation and Access to Born-digital Culture
30 Octobre - 31 Octobre 2015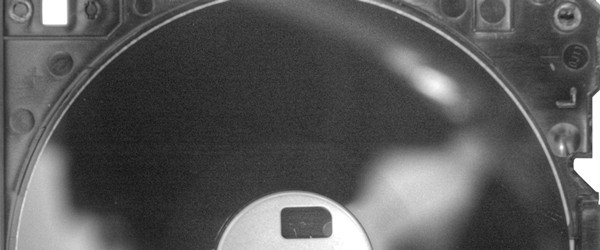 Symposium international
Dans la suite de leur programme 2015 sur le Patrimoine Culturel à l'ère numérique, iMAL et Packed organisent un symposium international sur la préservation et l'accès à la culture dite "née-numérique", une première à Bruxelles.
Durant la dernière décennie, les technologies numériques ont envahi, à une échelle globale, tous les aspects de notre vie quotidienne, privée et professionnelle. Une grande partie des créations artistiques et culturelles sont produites et diffusées avec des outils numériques, et de plus en plus de contenus utilisent le médium numérique comme support de nouvelles formes d'expression, mais aussi comme environnement d'expérience de l'œuvre par l'utilisateur. L'expansion de la culture "nativement numérique" ou "née numérique" ("born-digital") évolue à mesure du progrès des technologies et de leur accessibilité. Il est fort probable que dans peu de temps, ces contenus "nés numériques" représenteront la majorité de la production culturelle contemporaine. Cependant, leur fragilité augmente avec le rythme accéléré des innovations technologiques et de leur obsolescence. Pour les institutions muséales et culturelles, de nouvelles problématiques spécifiques à ce monde numérique apparaissent, tandis que d'autres, plus anciennes, s'amplifient: politique d'acquisition, obsolescence logicielle et matérielle, processus de préservation, gestion de la propriété intellectuelle, ré-interprétation et conservation, mode d'accès, etc.
Les institutions culturelles et muséales réagissent lentement face à cette vague montante d'objets numériques à archiver, préserver et rendre accessibles au public, et face à ce Digital Dark Age. De nouveaux outils et de nouvelles stratégies sont nécessaires, résultats d'efforts de recherche substantiels autour des méthodologies et technologies de préservation et de mise à disposition au public. Ceci ne pourra se faire sans une réflexion profonde sur les rôles des institutions en charge du patrimoine et sur les défis de la pérennité des contenus numériques.
Ce premier symposium propose de partager avec tous les professionnels des arts et de la culture les visions, les expériences et les pratiques de quelques-uns des meilleurs spécialistes travaillant dans le domaine de la conservation de cette culture née numérique et de son accessibilité au public. Ce symposium propose un panel unique de chercheurs, praticiens, archivistes et conservateurs, théoriciens et artistes venant d'Europe et des USA, qui travaillent dans des laboratoires universitaires, des organisations culturelles ou des institutions muséales.
Avec: Erkki Huhtamo (FI, UCLA), Baruch Gottlieb & Philipp Tögel (DE, Vilem Flusser Archive), Emmanuel Guez (FR, pamal.org), Gaby Wijers (NL, Lima), Valérie Perrin (FR, Espace Gantner), Jon Ippolito (US, re-collection), Ben Fino-Radin (US, MoMA), John Langdon & Anna Henry (UK, Tate Modern), Céline Thomas & Chu Yin Chen (FR, BnF - Univ.Paris 8), Geoffrey Brown (US, indiana.edu), Clarisse Bardiot (FR/BE,rekall.fr), Olia Lialina (DE), Dragan Espenschied (US/DE, Rhizome.org), Klaus Rechert (DE, Univ.Freiburg - bwFLA), Jason Scott (US, Internet Arcade - archive.org).
Archive vidéo
Programme
Workshop: Artists and Art Organisations Digital Archives
Thursday 29 October, 10:00 – 17:00
Registration and detailled programme on Packed.be
Symposium: Preservation and Access to Born-digital Culture
Friday 30 & Saturday 31 October
Detailed programme, speakers & abstracts
Infos Pratiques
Symposium public
Vendredi, 30 octobre, 09h00 - 18h00
Samedi, 31 octobre, 09h00 - 17h00
Le symposium sera précédé par le workshop Artists and Art Organisations Digital Archives organisé par Packed le 29 octobre à iMAL. Details here.
Entrée gratuite!
Langue: principalement en anglais
Location: iMAL
Quai des Charbonnages 30 Koolmijnenkaai
1080 Brussels
Live broadcast on Youtube
Check our channel!
Crédits
Produced by iMAL in collaboration with Packed and the support of Festival des Arts Numériques et Wallonie-Bruxelles International.
Header photo by Petter Duvander (CC BY-NC 2.0)
Floppy icon by Julien Deveaux from the Noun Project
Une archive : 1999-2010-2019
Cette page est une archive du site d'iMAL tel qu'il existait entre 2010 et 2019. Il documente activités et projets créés depuis 1999.
Pour notre actualité et nos activités plus récentes, veuillez vous rendre sur notre nouveau site https://imal.org