Preservation and Access to Born-digital Culture
30 oktober - 31 oktober 2015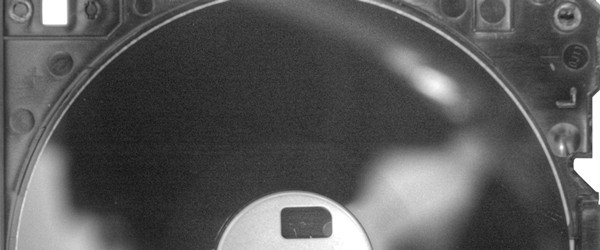 International symposium
iMAL en PACKED organiseren een eerste internationaal symposium in Brussel over het behoud en het publiek toegankelijk houden van born-digital kunst en cultuur. Hiermee zetten ze de samenwerking verder die ze begin 2015 startten rond het thema Cultureel Erfgoed in het Digitale Tijdperk.
De laatste tien jaar zijn digitale technologieën wereldwijd alle aspecten van het dagelijkse leven binnengedrongen, zowel privé als professioneel. Een groot deel van de culturele en artistieke creaties wordt vandaag gemaakt met behulp van digitale technologieën. Die worden gebruikt als medium voor zowel de productie als de distributie van de creaties. Ze zijn hierdoor ook sterk bepalend voor de ervaring van de gebruiker. Born-digital cultuur neemt in dezelfde mate toe als de snelheid en beschikbaarheid van digitale technologieën en infrastructuren. Binnenkort zal ze wellicht de grote meerderheid vormen van de hele hedendaagse culturele productie. Naarmate de technologische innovatie en dus ook de veroudering verder versnelt, wordt ze echter steeds kwetsbaarder. Hierdoor ontstaan er nieuwe problemen die eigen zijn aan haar digitale aard, of steken oude problemen in ergere vorm opnieuw de kop op. Ze hebben betrekking op bijvoorbeeld het verwervingsbeleid, de veroudering van software en hardware, de preserveringsworkflows, het rechtenbeheer en de herinterpretatie.

Artistieke en culturele instellingen beginnen zich langzaam bewust te worden van deze nieuwe uitdagingen, en erop te reageren. Ze hebben hiervoor nieuwe strategiëen en tools nodig, die enkel het resultaat kunnen zijn van grote inspanningen op het vlak van onderzoek en ontwikkeling omtrent preserveringsmethodes en -technologieën. Bovendien is een diepgaande analyse nodig van zowel de taken van geheugeninstellingen als de manier waarop de uitdagingen worden aangepakt met betrekking tot het op lange termijn toegankelijk houden van born-digital content.
Dit symposium wil de inzichten, praktijken, visie en ervaring uitwisselen tussen enkele professionele experten die actief zijn op het vlak van conservering en toegang tot digitale cultuur en andere professionelen uit de brede culturele en artistieke sector. Twee dagen lang zullen state-of-the-art methodes en technologieën worden voorgesteld en besproken. Het symposium brengt hiervoor een uniek panel samen met experten uit Europa en de Verenigde Staten. Het omvat denkers en doeners, archivarissen, curatoren, mediatheoretici en -kunstenaars, conservatoren en onderzoekers uit universiteiten, onderzoekslaboratoria, kunstenorganisaties en erfgoedinstellingen.
Met: Erkki Huhtamo (FI, UCLA), Baruch Gottlieb & Philipp Tögel (DE, Vilem Flusser Archive), Emmanuel Guez (FR, pamal.org), Gaby Wijers (NL, Lima), Valérie Perrin (FR, Espace Gantner), Jon Ippolito (US, re-collection), Ben Fino-Radin (US, MoMA), John Langdon & Anna Henry (UK, Tate Modern), Céline Thomas & Chu Yin Chen (FR, BnF - Univ.Paris 8), Geoffrey Brown (US, indiana.edu), Clarisse Bardiot (FR/BE,rekall.fr), Olia Lialina (DE), Dragan Espenschied (US/DE, Rhizome.org), Klaus Rechert (DE, Univ.Freiburg - bwFLA), Jason Scott (US, Internet Arcade - archive.org).
Zie Bios en Abstracts Sprekers
Video archief
Agenda
Workshop: Artists and Art Organisations Digital Archives
Thursday 29 October, 10:00 – 17:00
Registration and detailled programme on Packed.be
Symposium: Preservation and Access to Born-digital Culture
Friday 30 & Saturday 31 October
Detailed programme, speakers & abstracts
Praktische Info
Symposium
Vrijdag 30 oktober, 09:00 - 18:00
Zaterdag 31 oktober, 09:00 - 17:00
Het symposium wordt voorafgegaan door een workshop op 29 oktober 2015 in iMAL rond Artists and Art Organisations Digital Archives, een organisatie van PACKED. Info & registratie hier.
Vrije toegang!
Taal: Engels
Locatie: iMAL
Koolmijnenkaai 30
1080 Brussel
Live broadcast on Youtube
Check our channel!
Credits
Een productie van iMAL in samenwerking met Packed. Met de steun van Festival des Arts Numériques en Wallonie-Bruxelles International.
Header photo by Petter Duvander (CC BY-NC 2.0)
Floppy icon by Julien Deveaux from the Noun Project
Een archief : 1999-2010-2019
Deze pagina is een archief van de iMAL website zoals die tussen 2010 en 2019 bestond. Alle activiteiten en projecten die sinds het begin in 1999 door iMAL georganiseerd zijn zijn hier gearchiveerd.
Het meest recente nieuws en activiteiten kan je terug vinden op onze nieuwe website: imal.org