Antonin De Bemels
Antonin De Bemels was born in Brussels in 1975. Since 1997 he directed several experimental videos which were presented at various international festivals, mainly in Europe but also in the United States, Canada, Asia, South America and Australia. He also makes audiovisual performances, and creates audiovisual backgrounds for contemporary dance and theatre shows. His music and sound research is carried out under the pseudonym of Petite Porte de Bronze. Since 2002 he has been developing video installation projects. He collaborates on a regular basis with the entity known as Bonhomme Daniel.
Activities
Nieuws
In het kader van Transmediale 2019 in Berlijn organiseert Wallonie-Bruxelles International...
In 2019 gaan onze Fablab Residenties van start! Ben je kunstenaar, ontwerper, ingenieur of ontwikkeler en wil je een nieuw creatief project ontwikkelen met onze digitale machines? FabLab.iMAL kan jou een residentie aanbieden!
Ben je geïnteresseerd? Meer info hier.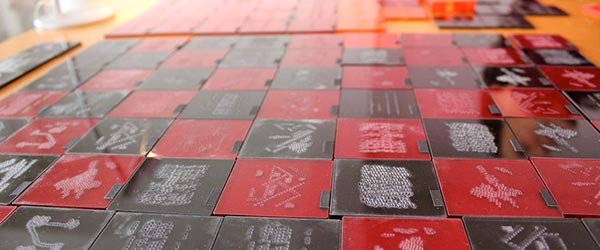 Ter ondersteuning van de groei van de organisatie en de opening van een gerenoveerde en ruimere infrastructuur in het najaar van 2019, is iMAL op zoek naar een administratief en financieel directeur.
Reageren met motivatiebrief en CV kan t/m 15/12/2018. Meer info over de functieomschrijving en de sollicitatieprocedure kan u hier vinden.