Autoscopy for dummies - Antonin De Bemels
1 juli - 15 september 2014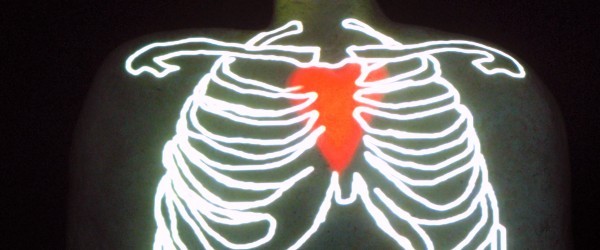 Een installatie op de grens van beeldhouwkunst,mapping en animatiefilm. Een papier-maché sculptuur wordt door projecties in een levende dummy getransformeerd. De dummy probeert wanhopig uit te zoeken of hij menselijk is of niet: hij mist dan ook een aantal belangrijke lichaamsdelen zoals benen, armen, ogen, mond.... En vraagt zich af of deze menselijke attributen eigenlijk echt wel nodig zijn om mens te zijn? Hoe kan een onbezield object een levend wezen worden? De installatie toont een existentiële zoektocht van een niet bestaand wezen en is tevens een reflectie op onze eigen existentiële drift.
Autoscopy
Autoscopy was defined by Critchley (1950) as "delusional dislocation of the body image into the visual sphere" and by Lukianowicz (1958) as "a complex psychosensorial hallucinatory perception of one's own body image projected into the external visual space". Both these imply that the self remains associated with the physical body and that a duplicate body is seen at a distance.
(Susan Blackmore, Ph.D.)
Dummy
1) a figure representing the human form, used for displaying clothes, in a ventriloquist's act, as a target, etc.
2) a copy or imitation of an object, often lacking some essential feature of the original
Over Antonin De Bemels
Antonin De Bemels (1975) regisseerde sinds 1997 een aantal experimentele video's die werden getoond op verschillende internationale festivals, voornamelijk in Europa maar ook in de Verenigde Staten, Canada, Azië, Zuid-Amerika en Australia. Hij maakte ook een aantal audiovisuele performances en creëerde audiovisuele achtergronden voor hedendaagse dans- en theaterstukken. Zijn muziek- en geluidsonderzoek is uitgebracht onder het pseudoniem Petite Porte de Bronze. Sinds 2002 ontwikkelt hij videoinstallatieprojecten. Hij werkt op een reguliere basis samen met de entiteit gekend als Bonhomme Daniel.
Meer info: www.werktank.org
Praktische Info
Opening: dinsdag 1/07, 18u00-20u00
Open dinsdag - woensdag, 12u30-18u00
+ op afspraak
Gratis entree!
Waar: iMAL
Picture via www.werktank.org
Credits
Concept en realisatie: Antonin De Bemels
Muziek: Bird to be
Productie: Werktank

Met steun van de Vlaamse overheid
Een archief : 1999-2010-2019
Deze pagina is een archief van de iMAL website zoals die tussen 2010 en 2019 bestond. Alle activiteiten en projecten die sinds het begin in 1999 door iMAL georganiseerd zijn zijn hier gearchiveerd.
Het meest recente nieuws en activiteiten kan je terug vinden op onze nieuwe website: imal.org