LABoral
LABoral Art and Industrial Creation Centre is an exhibition centre for art, science, technology and advanced visual industries. But it is also a venue for artistic and technological production, research and training; and for the dissemination of new forms of art and industrial creation. To fulfil these goals, laboral will be a space for exchange between different art disciplines; a multidisciplinary and interdisciplinary centre and a dynamic environment for creators / works / researchers / teachers / audiences.
Organically, the centre depends on a non-profit foundation comprising corporations and institutions, founded expressly to ensure the intellectual and financial feasibility of the centre. The project was developed under the auspices of the Government of the Principality of Asturias, promoter of the conversion of part of the building originally designed as workshops for the former Gijon vocational training centre. The refurbishment of the 14338 square metres of functional space for the centre required an investment in excess of €11 million.
Asturias' industrial tradition and the universal vocation of its people make this region the perfect location for this unique space for artistic exchange which wishes to forge an alliance of art, industry and economic growth.
Activities
Nieuws
In het kader van Transmediale 2019 in Berlijn organiseert Wallonie-Bruxelles International...
In 2019 gaan onze Fablab Residenties van start! Ben je kunstenaar, ontwerper, ingenieur of ontwikkeler en wil je een nieuw creatief project ontwikkelen met onze digitale machines? FabLab.iMAL kan jou een residentie aanbieden!
Ben je geïnteresseerd? Meer info hier.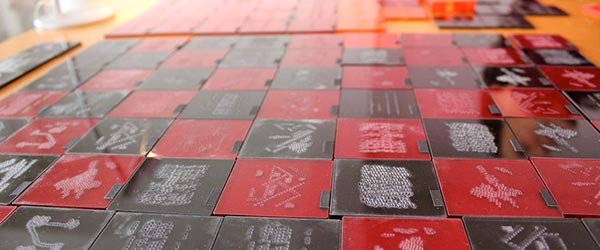 Een archief : 1999-2010-2019
Deze pagina is een archief van de iMAL website zoals die tussen 2010 en 2019 bestond. Alle activiteiten en projecten die sinds het begin in 1999 door iMAL georganiseerd zijn zijn hier gearchiveerd.
Het meest recente nieuws en activiteiten kan je terug vinden op onze nieuwe website: imal.org