Luciano Pinna
Luciano Pinna is conceptual artist and augmented reality designer. Graduated from the Gerrit Rietveld academy of art and the applied science faculty of the University of Twente he walks on parallel paths. Combining his fascination for tech and art he develops new experiences with Augmented Reality. Examples are: the first AR dress with fashion designer Marga Weimans, the first AR schoolyard for children at the Steve Jobs schools, the first AR CMS for Google Glass. As conceptual artist he researches that which does not exist. His art work was exhibited in Amsterdam, Berlin, London & New York.
Activities
Nieuws
In het kader van Transmediale 2019 in Berlijn organiseert Wallonie-Bruxelles International...
In 2019 gaan onze Fablab Residenties van start! Ben je kunstenaar, ontwerper, ingenieur of ontwikkeler en wil je een nieuw creatief project ontwikkelen met onze digitale machines? FabLab.iMAL kan jou een residentie aanbieden!
Ben je geïnteresseerd? Meer info hier.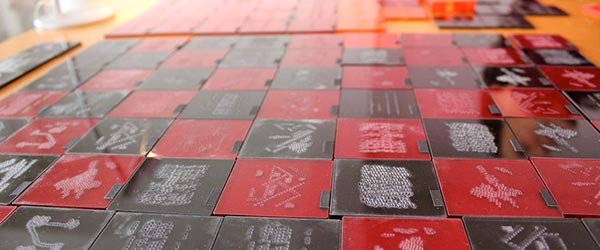 Een archief : 1999-2010-2019
Deze pagina is een archief van de iMAL website zoals die tussen 2010 en 2019 bestond. Alle activiteiten en projecten die sinds het begin in 1999 door iMAL georganiseerd zijn zijn hier gearchiveerd.
Het meest recente nieuws en activiteiten kan je terug vinden op onze nieuwe website: imal.org