Ricardo O'Nascimento
Ricardo O'Nascimento is an artist and researcher on the field of new media and interactive art. He investigates body-environment relations focused on interface development for worn devices, interactive installations and hybrid environments. He is the founder of POPKALAB - a design/research studio focused on innovation on the field of wearable technology.
He holds degree from PUC - SP , SENAC - SP and the University of Arts and Industrial Design Linz at the Interface Culture Department. Currently he works in his studio and teaches at some places.
He receive awards including CYNETART award 2012 and Rumos Arte Cibernética. His works have been featured in several museums, galleries and art festivals like Ars Electronica, FILE, LABoral, V2, Instituto Itaú Cultural, Soft Galleri, Transmediale and MAC - Coruña, among others.
Activities
Nieuws
In het kader van Transmediale 2019 in Berlijn organiseert Wallonie-Bruxelles International...
In 2019 gaan onze Fablab Residenties van start! Ben je kunstenaar, ontwerper, ingenieur of ontwikkeler en wil je een nieuw creatief project ontwikkelen met onze digitale machines? FabLab.iMAL kan jou een residentie aanbieden!
Ben je geïnteresseerd? Meer info hier.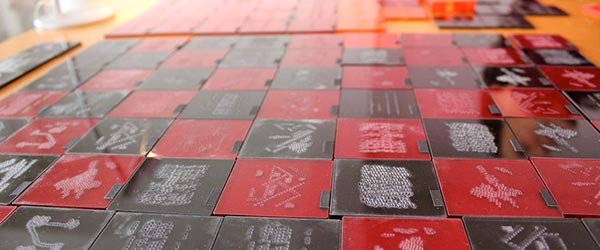 Een archief : 1999-2010-2019
Deze pagina is een archief van de iMAL website zoals die tussen 2010 en 2019 bestond. Alle activiteiten en projecten die sinds het begin in 1999 door iMAL georganiseerd zijn zijn hier gearchiveerd.
Het meest recente nieuws en activiteiten kan je terug vinden op onze nieuwe website: imal.org