Toxic Lesbian (SP)
(EN) Toxic Lesbian (SP) emerges in 2005 as an artistic and lesbian activist. The artistic model of Toxic Lesbian goes from pure artistic language to virtual and live action, creation and investigation processes. An essential concept of their proposals is to generate works that do not have a commercial format but ephemerals and easy to disseminate ones. Performances and video art productions are the link with the visual language that will generate documentaries about collective social interaction and other testimonies related to the project.
(FR) Toxic Lesbian est un collectif artistique et activiste espagnol de femmes lesbiennes (et autres) qui débattent autour de problèmes de société, et particulièrement liés à l'orientation sexuelle, au travers de documentaires, performances ou tout autre moyen d'expression artistique. Leurs projets sont diffusés au travers de leur chaîne youtube.
Project: Tales that are never told: ZeroEstigma
Activities
Nieuws
Nieuws
In het kader van Transmediale 2019 in Berlijn organiseert Wallonie-Bruxelles International...
In 2019 gaan onze Fablab Residenties van start! Ben je kunstenaar, ontwerper, ingenieur of ontwikkeler en wil je een nieuw creatief project ontwikkelen met onze digitale machines? FabLab.iMAL kan jou een residentie aanbieden!
Ben je geïnteresseerd? Meer info hier.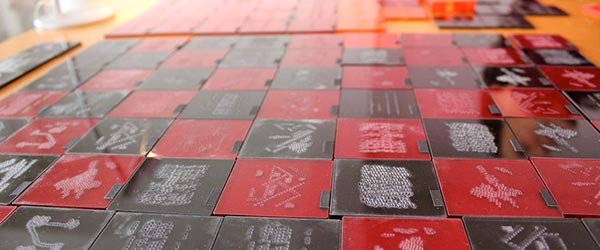 Een archief : 1999-2010-2019
Deze pagina is een archief van de iMAL website zoals die tussen 2010 en 2019 bestond. Alle activiteiten en projecten die sinds het begin in 1999 door iMAL georganiseerd zijn zijn hier gearchiveerd.
Het meest recente nieuws en activiteiten kan je terug vinden op onze nieuwe website: imal.org