Acts of Presence
14 november - 6 december 2013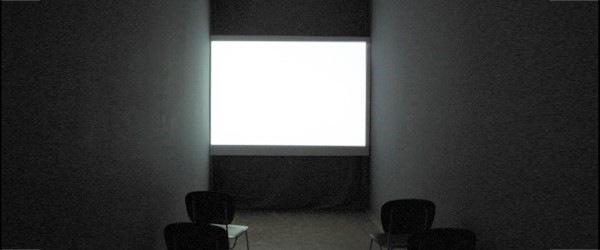 Audiovisuele installaties van Alexandra Dementieva, Wouter Huis, Stéfan Piat
Een tentoonstelling waar verschillende immersieve strategieën worden verzamelen: van misleidende beloften en onmogelijke verlangens, naar de suggestie om mentaal en fysiek ondergedompeld te worden in de gepresenteerde scènes. Deze installaties trachten de aandacht van de kijker om te zetten in een dubbelzinnige situatie waarin hij / zij een gelegenheid heeft om te reflecteren op de mogelijkheden tot immersie met deze beelden.
Kunstwerken
Alexandra Dementieva - Cycloramadrome

Stéfan Piat - Isola

Wouter Huis - Uhmlalala, Circus for your satisfaction

Lezing
Arts/Sciences#14: lezing door Malcolm Le Grice
Woensday 27 November, 20u00
Malcolm Le Grice is a film and video artist. He has written critical and theoretical works including a history of experimental cinema and numerous articles on film, video and digital media. In this lecture, he will discuss the development of art focussing on the machine, as in Kinetic Sculpture, Photography, Film, Video and Digital technology.
Praktische Info
Opening
Donderdag 14 November, 19u00
Tentoonstelling
Woensdag - Zondag
13u00 - 18u00
Arts/Sciences#14
Lezing door Malcolm Le Grice
Woensdag 27 November, 20u00
Gratis toegang!
Groepsbezoeken
02 410 30 93
info@imal.org
Locatie: iMAL
30 Koolmijnenkaai
1080 Brussel