warning: unlink(/tmp/19198.XML_API___MODSEC_PREVIEW_VENDOR__.0a9bd528.tmp.cache): Operation not permitted in /home2/imalorg/legacy.imal.org/drupal/sites/all/modules/flickrapi/phpFlickr/phpFlickr.php on line 115.
The Time Keeper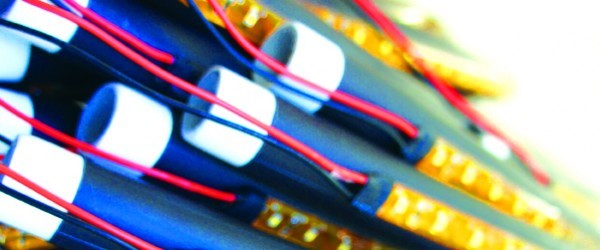 Een reizende groepstentoonstelling waarin de aanwezigheid van verleden, heden en toekomst wordt onderzocht... Brussel, Berlijn, Sint Petersburg en Brooklyn.
Met kunstwerken van:
Alexandra Dementieva (Brussel, België)
Anna Frants (New York, VS)
Aernoudt Jacobs (Brussel, België)
Over de tentoonstelling:
In "The Time Keeper", presenteren gevestigde nieuwe media kunstenaars dynamische installaties over het ervaren van de "tijd". "The Time Keeper" is een diepgaand forum samengesteld uit een uiteenlopende groep individuele stemmen die het abstracte concept "tijd" onderzoeken – een idee die door de geschiedenis heen individuen en dialogen heeft geïnspireerd.
Elk werk opgenomen in "The Time Keeper" geeft een ander perspectief van de "tijd" en biedt inzicht in het unieke van het standpunt van de kunstenaar in kwestie.
De tentoonstelling is samengesteld uit installaties die gedachten voorstellen en die de retorische vraag stellen: "Welk beeld zal jij je voor de rest van je dagen herinneren?"
Deze vraag werd ook in een brief rechtstreeks gesteld aan hedendaagse kunstenaars, curators, critici, verzamelaars en denkers over de hele wereld.
Praktische Info
Vernissage: Donderdag 7 juni
18u-22u
Openingsuren:
Woensdag-zondag, 12u-18u
Uitzonderlijk gesloten op woensdag 13 juni!

Gratis toegang!
Groep bezoeken
02 410 30 93
info@imal.org
Plaats: iMAL
30 Koolmijnenkaai
1080 Brussel
Credits
Met de steun van:
VGC, Brussels
Cyland MediaLab, Saint-Petersburg, Russia
iMAL asbl/vzw, Brussels
Adem vzw/asbl, Brussels
Dam, Stuhltrager Project Space, Berlin, Germany

Hardware - Interface-Z; programming and engineering for installations 'Shadows' & 'Breathless' - Aleksey Grachev, Sergey Komarov.

The show is touring between Hermitage, St Petersburg; IMAL, Brussels; The Empire Project, Istanbul; and probably also in Berlin and Brooklyn.
Een archief : 1999-2010-2019
Deze pagina is een archief van de iMAL website zoals die tussen 2010 en 2019 bestond. Alle activiteiten en projecten die sinds het begin in 1999 door iMAL georganiseerd zijn zijn hier gearchiveerd.
Het meest recente nieuws en activiteiten kan je terug vinden op onze nieuwe website: imal.org