Connecting Cities symposium
vrijdag, 11 maart 2016 | 13:00 - 19:00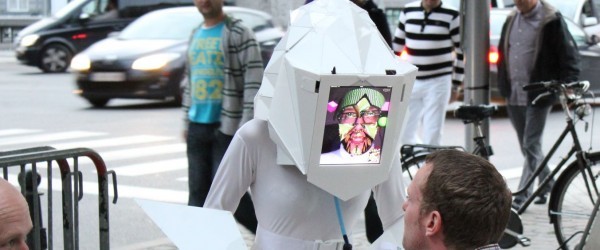 Jeremy Bailey - Master/Slave Invigilator System
Anonieme en in Lycra geklede 'slaven' lopen rond in de Brusselse binnenstad, terwijl Bailey's gezicht in real-time wordt weergegeven op schermen, vastgehecht aan hun hoofd. Bailey handelt hier als een'gedistribueerde aanwezigheid', die toezicht houdt via een digitale link. Het is een verontrustendvooruitzicht, niet in het minst voor Bailey zelf, die zijn gasten enkel kan zien via een datastroom, die heen en weer loopt tussen Toronto en Brussel.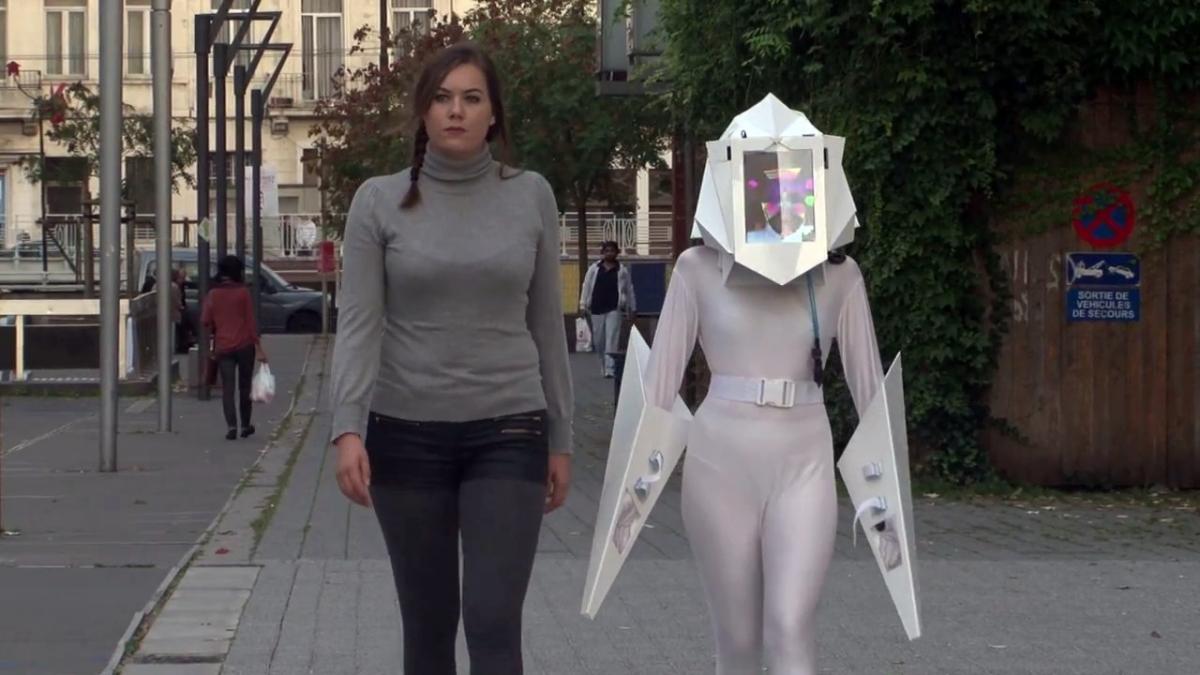 De voorstelling van de dienende surveillanten als anonieme, androgyne en glamoureuze visies op de toekomst heeft inderdaad iets GaGa-esque. Hierbij laat Bailey zich drijven door de motieven en aspiraties van zijn alter ego 'The Famous New Media Artist Jeremy Bailey' - een titel die hij zelf als paradoxaal omschrijft.
'Master / slave ...' verwijst met een knipoog naar het lopende debat over het verleden, het heden en de toekomst van kunstcreatie en -consumptie. Uiteindelijk wil Bailey het hebben over kunst en vragen stellen.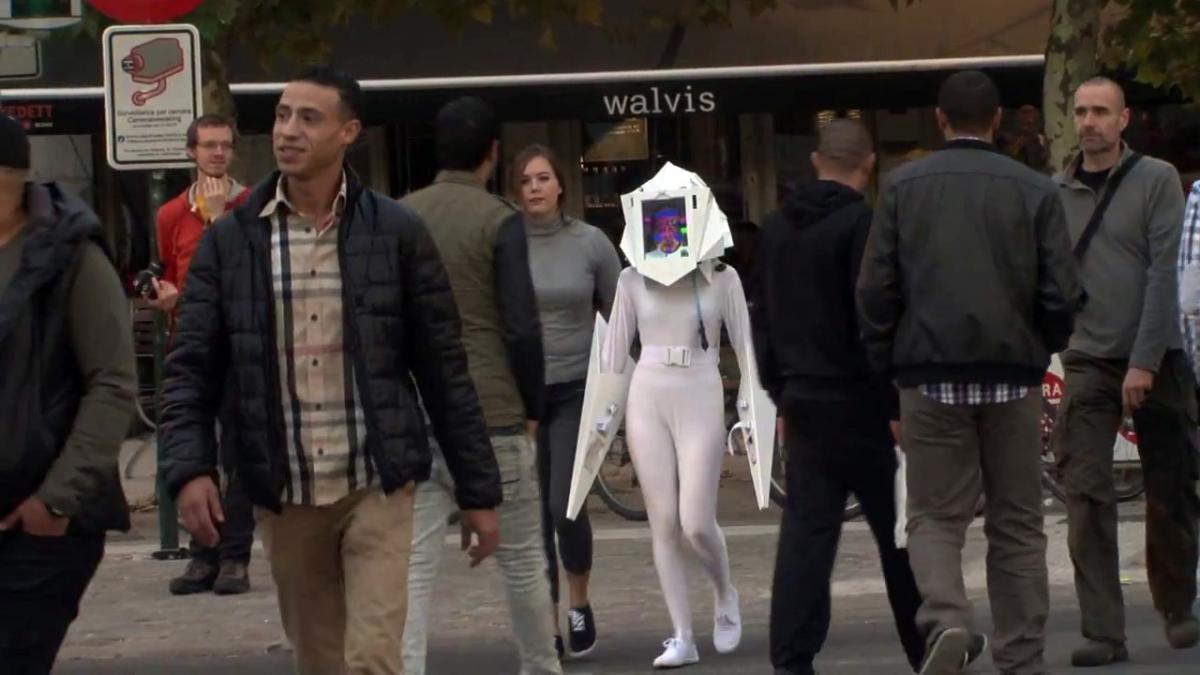 Jeremy Bailey
Award-winning Toronto-based artist Jeremy Bailey is renowned for his use of augmented reality technologies and computer vision graphics to produce stimulating works of trans-media and live performance. Bailey makes use of an over-embellished middle class, white-male ego, to subvert, criticize and poke fun of the dominant hierarchies often associated with new media arts and its technologies.
Bailey has exhibited internationally, both in solo and group shows, and as part of extensive residencies, including FACT, Liverpool; Shargorod, Ukraine and MQ; Vienna. Recent projects include performances for Transmediale, the Stedelijk Museum, FACT, Tate Liverpool and Rhizome at the New Museum in New York.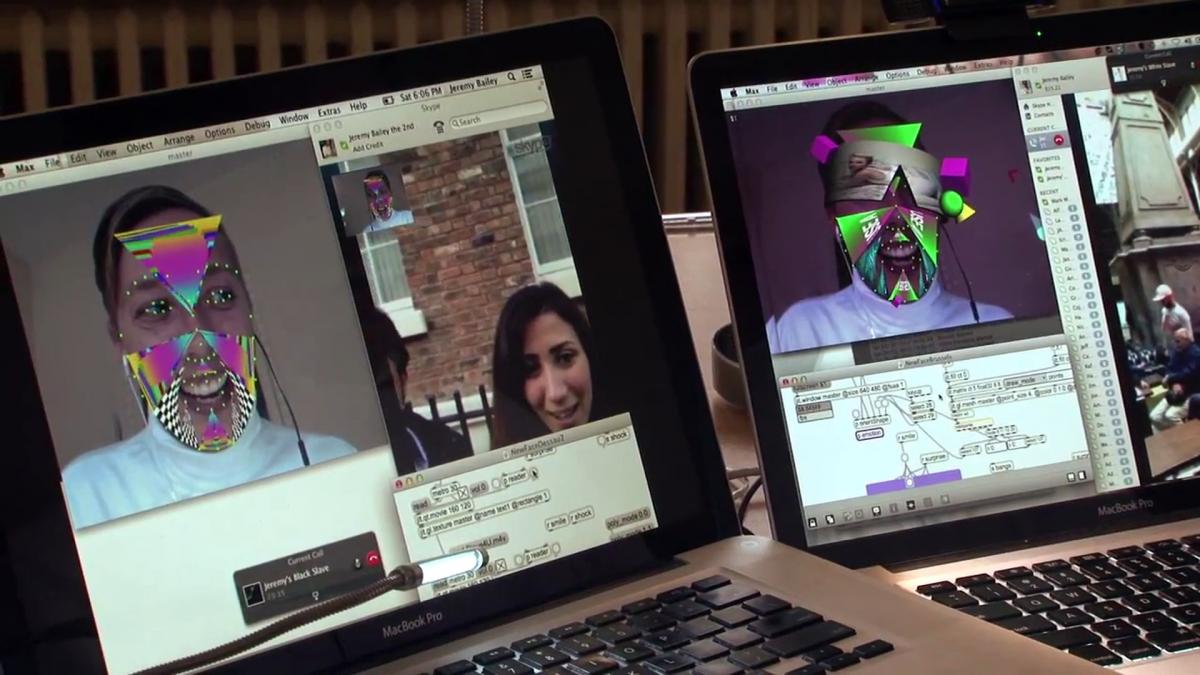 Een archief : 1999-2010-2019
Deze pagina is een archief van de iMAL website zoals die tussen 2010 en 2019 bestond. Alle activiteiten en projecten die sinds het begin in 1999 door iMAL georganiseerd zijn zijn hier gearchiveerd.
Het meest recente nieuws en activiteiten kan je terug vinden op onze nieuwe website: imal.org