MFF 2010: Unstable Empathy
1 October - 3 October 2010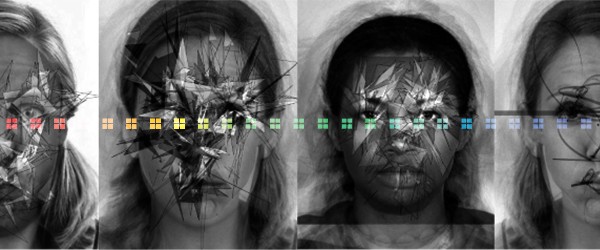 Installation by Mattia Casalegno
For the Media Facades Festival, Mattia Casalegno (IT/US) presents an interactive installation connecting participants by means of EEG headsets (Emotiv EPOC). Linked through a relational device, their intimate confrontation is remediated in real time in a mirror projection. Initially conceived for a media facade, the first demo version of this installation will be shown indoor.
"Unstable Emphaty" is an intimate environment re-mediated in real-time by the mind activity of two players who are constantly forced to negotiate their emphatic state. It is a collaborative experience in which the meanings of cooperation, entangling and collective consciousness are directly perceived on the physiological level.
At each session, EEG headsets are being mounted on the heads of two participants which will be positioned in front of each other in complete darkness. Their respective brain activities are the only means by which they can reach the other and its image, while rendering visible and audible un/revealing strategies that are part of their inner self.
In collaboration with Enzo Varriale (LanVideosource).
More about Mattia Casalegno
Practical Info
Sessions of 30 min for 2 participants
Friday 01 Oct: 18:00-23:00
Saturday 2 Oct: 18:00-00:00
Sunday 3 Oct: 14:00-18:00
Location: iMAL
Video shooting: Rafael Abril
Video editing: Kristina Ianatchkova
Photo documentation: iMAL
Visuals: Mattia Casalegno
Credits
Curators and coordinators: Marie-Laure Delaby and Yves Bernard
Funding Partner: European Commission Culture Programme, French Speaking Community of Belgium (digital art commission).
Interface inspired by a research of Megan Day Daalder.
EEG technology provided by Emotiv inc.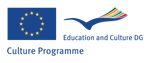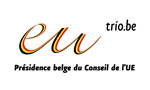 An archive : 1999-2010-2019
This page is an archive of the iMAL website that operated between 2010 and 2019. It compiles activities and projects made since 1999.
For our most recent news and activities, please check our new website at https://imal.org