warning: unlink(/tmp/19198.XML_API___MODSEC_PREVIEW_VENDOR__.0a9bd528.tmp.cache): Operation not permitted in /home2/imalorg/legacy.imal.org/drupal/sites/all/modules/flickrapi/phpFlickr/phpFlickr.php on line 115.
CreativeFab 2017
1 October 2016 - 31 March 2017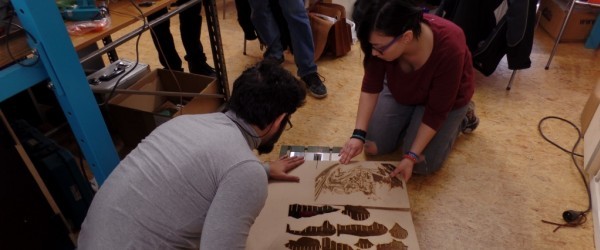 Haute École Francisco Ferrer
Workshop avec une dizaine d'étudiants en troisième année de la Haute Ecole Francisco Ferrer venus les 20, 21, 27, 28 octobre 2016, supervisée par leur professeur Luc Petitot. A l'aide des imprimantes 3D, la découpeuse laser et la fraiseuse numérique les étudiants ont pu réaliser des projets dans le thème urbain tels que: une moto, une maison en 3D et un bateau avec l'imprimante 3D.
An archive : 1999-2010-2019
This page is an archive of the iMAL website that operated between 2010 and 2019. It compiles activities and projects made since 1999.
For our most recent news and activities, please check our new website at https://imal.org