Ali Momeni
Ali Momeni is into dynamic systems and moving targets; he works with kinetics, electronics, software, sound, light, people, plants and animals. His creative output ranges from sculptures and installations, to urban interventions and music theater performance.
Momeni was born in Isfahan, Iran and emigrated to the United States at the age of twelve. He completed his doctoral degree in music composition, improvisation and performance with computers from the Center for New Music and Audio Technologies in UC Berkeley. He spent three years in Paris where he collaborated with performers and researchers from La Kitchen, IRCAM, Sony CSL andCIRM. Between 2007 and 2011, Momeni was an assistant professor in the Department of Art at the University of Minnesota in Minneapolis, where he directed the Spark Festival of Electronic Music and Art, and founded the urban projection collective called the MAW. Momeni currently teaches in the School of Art at Carnegie Mellon University and oversees CMU ArtFab.
Activities
Nieuws
In het kader van Transmediale 2019 in Berlijn organiseert Wallonie-Bruxelles International...
In 2019 gaan onze Fablab Residenties van start! Ben je kunstenaar, ontwerper, ingenieur of ontwikkeler en wil je een nieuw creatief project ontwikkelen met onze digitale machines? FabLab.iMAL kan jou een residentie aanbieden!
Ben je geïnteresseerd? Meer info hier.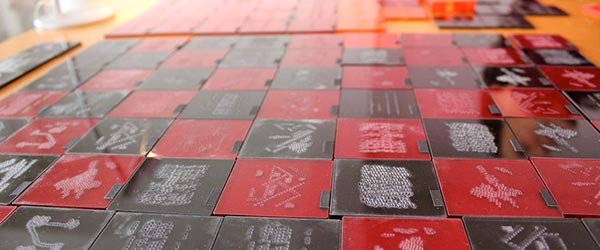 Een archief : 1999-2010-2019
Deze pagina is een archief van de iMAL website zoals die tussen 2010 en 2019 bestond. Alle activiteiten en projecten die sinds het begin in 1999 door iMAL georganiseerd zijn zijn hier gearchiveerd.
Het meest recente nieuws en activiteiten kan je terug vinden op onze nieuwe website: imal.org