Julian Oliver (NZ)
(EN) New Zealander based in Berlin, Julian has been active in the critical intersection of art and technology since 1998. His projects have been presented at many museums, international electronic-art events and conferences, and received several awards.
Julian has also given numerous workshops and master classes in software art, augmented reality, creative hacking, data forensics, object-oriented programming for artists, virtual architecture, artistic game-development, information visualization, UNIX/Linux and open source development practices worldwide.
In 2008, he initiated The Artvertiser in collaboration with Damian Stewart.
(FR) Julian est un artiste néo-zélandais basé à Berlin. Il a présenté ses projets dans de nombreux musées, manifestations internationales d'art électronique et conférences. Son travail a reçu plusieurs prix, allant à travers l'excellence technique, l'invention artistique et le design d'interaction.

Il a donné de nombreux workshops et masterclasses autour de l'art programmé, la réalité augmentée, le hacking créatif, le développement de jeux artistiques, la programmation orientée objet pour les artistes, l'architecture virtuelle, la visualisation de l'information, la médecine légale de données, UNIX / Linux et les pratiques de développement open source dans le monde entier.
En 2008, Il a initié The Artvertiser en collaboration avec Damian Stewart.
Projecten
Activities
Nieuws
Nieuws
In het kader van Transmediale 2019 in Berlijn organiseert Wallonie-Bruxelles International...
In 2019 gaan onze Fablab Residenties van start! Ben je kunstenaar, ontwerper, ingenieur of ontwikkeler en wil je een nieuw creatief project ontwikkelen met onze digitale machines? FabLab.iMAL kan jou een residentie aanbieden!
Ben je geïnteresseerd? Meer info hier.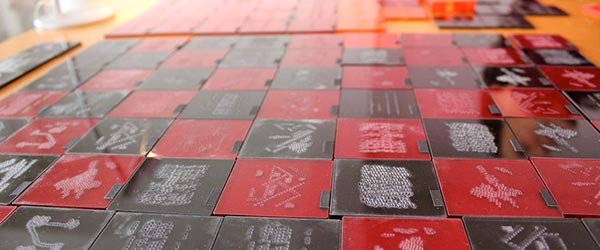 Een archief : 1999-2010-2019
Deze pagina is een archief van de iMAL website zoals die tussen 2010 en 2019 bestond. Alle activiteiten en projecten die sinds het begin in 1999 door iMAL georganiseerd zijn zijn hier gearchiveerd.
Het meest recente nieuws en activiteiten kan je terug vinden op onze nieuwe website: imal.org