warning: unlink(/tmp/19198.XML_API___MODSEC_PREVIEW_VENDOR__.0a9bd528.tmp.cache): Operation not permitted in /home2/imalorg/legacy.imal.org/drupal/sites/all/modules/flickrapi/phpFlickr/phpFlickr.php on line 115.
WJ-Spots Bruxelles
zaterdag, 3 december 2011 | 15:00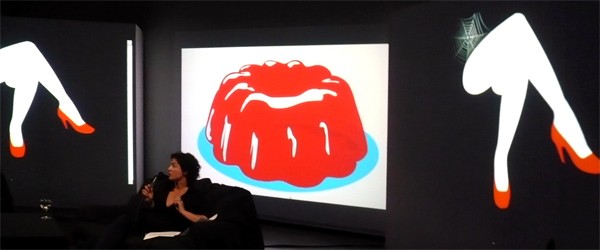 Passé et Futur de la Création Artistique sur Internet
Après les début du net art il y a plus de 15 ans, l'Internet est devenu aujourd'hui un média omniprésent, global et participatif. Un territoire immense tiraillé entre normalisation, commerce, espoir et utopie. L'Internet est-il un espace de désillusions pour les artistes et les créatifs, ou bien existe t'il un futur pour les art et évènements créatifs et critiques sur la Toile? Et si oui, quelles en sont les formes et directions possibles?
Ce sont les questions que veut explorer ce WJ-Spots Bruxelles en rassemblant un panel international d'artistes, critiques, activistes, théoriciens parmi les plus reconnus de la culture digitale et d'Internet et qui partageront avec vous leurs vues sur le passé et le futur de la création artistique sur le réseau.
Performances de Live Surfing
Le format de cet évènement ne sera pas une simple suite de conférences. Durant son intervention, chaque conférencier sera accompagné des webjays Isabelle Arvers et Anne Laforêt qui surferont live au travers d'une playlist de sites qu'il a choisi en illustration de son discours. Grâce au dispositif multi-écran WJ-Spots d'Anne Roquigny, ces sites seront affichés autour de l'audience.
Les actes de cet évènement WJ-Spots Bruxelles seront publiés début 2012 dans un numéro spécial de la revue MCD magazine, ainsi qu'une documentation vidéo complète disponible sur les sites de Digitalarti et iMAL.
Avec: Raphaël Bastide & Yannick Antoine (FR/BE, artists), Michel Bauwens (BE, p2p2foundation), Josephine Bosma (NL, journalist and critic), Heath Bunting (UK, artist), Paolo Cirio (IT, artist), Florian Cramer (NL, Professor at Piet Zwart Institute), Régine Debatty (BE, we-make-money-not-art, blogger and critic), Constant Dullaart (NL, artist), Jodi (BE/NL, artists), Olia Lialina (RU/DE, artist), Alessandro Ludovico (IT, neural.it), Nicolas Malevé (BE, Constantvzw), Miltos Manetas (GR, artist), Julian Oliver (NZ/DE, artist), Domenico Quaranta (IT, contemporary art critic and curator), Rafael Rozendaal (NL, artist), Sakrowski (DE, curatingYouTube), Gordan Savičić (AT, artist).
Praktische Info
Première session: 15:00 - 18:00
Seconde session: 20:00 - 23:00
Entrée gratuite!

Bar ouvert et petite restauration par Picnik.
Lieu: iMAL
L'évènement diffusé en direct est archivé sur iMALtv
Een archief : 1999-2010-2019
Deze pagina is een archief van de iMAL website zoals die tussen 2010 en 2019 bestond. Alle activiteiten en projecten die sinds het begin in 1999 door iMAL georganiseerd zijn zijn hier gearchiveerd.
Het meest recente nieuws en activiteiten kan je terug vinden op onze nieuwe website: imal.org