Connecting Cities Urban Media Lab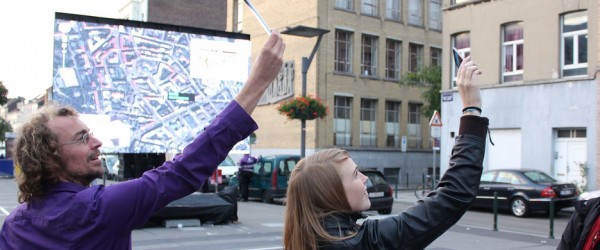 About Connecting Cities
Connecting Cities Network is a European and worldwide expanding network aiming to build up a connected infrastructure of media facades, urban screens and projection sites to circulate artistic and social content. In opposition to the commercial use of these urban media, we establish them as platforms on which citizens can exchange – within the city as much as between cities.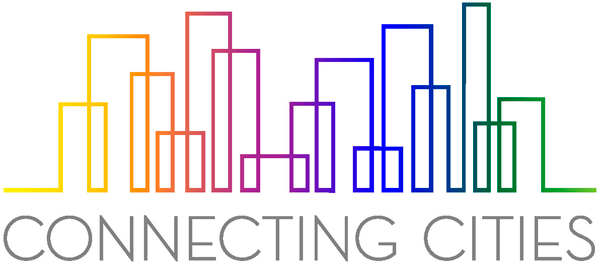 Last year, in the framework of Connecting Cities 2013 : Networked City, iMAL organised an event on the metro esplanade Comte de Flandre / Graaf van Vlaanderen and its surroundings. For two days, Brussels was connected to Liverpool (UK), through a series of surprising, participatory and playful artworks accessible to all in the public space.

This year's theme is Participatory City. One objective of our masterclass is to bring new innovative projects to the Connecting Cities Network. The projects produced through this Urban Media Lab will be proposed to the other cities for final production and public presentation for the next CCN events happening end of 2014 and in 2015.
The initiator of the Connecting Cities Network is Public Art Lab (Berlin) in cooperation with Ars Electronica Futurelab Linz, Amber Platform Istanbul, FACT Liverpool, iMAL Brussels, m-cult Helsinki, Medialab Prado Madrid, Media Architecture Institute Vienna, Museum of Contemporary Art Zagreb, Riga 2014 and Videospread Marseille.
www.connectingcities.net
Public Symposium
13 June, 10:00-18:00
14 June, 10:00-14:30
Workshop / Production Lab
15-20 June

Public Presentation
Fri 20 June, 18:00 - 22:00
Sat 21 June, 13:00 - 18:00
Location
The symposium and workshop take place at iMAL
30, Quai des Charbonnages/Koolmijnenkaai
1080 Brussels
BELGIUM
The public presentation will take place in the public space in the neighbourhood of iMAL (more info later)