Welcome to the Future!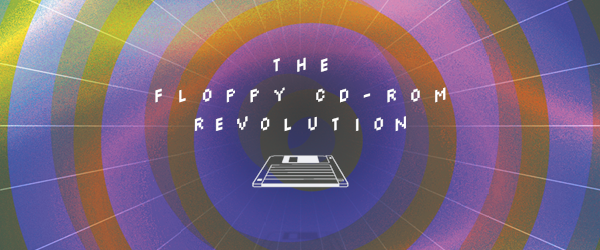 Born-Digital Collectie, Museum van de Toekomst, Cultureel Erfgoed
Cd-rom en floppy disk kunst is een uitgelezen voorbeeld van de problematiek rond het bewaren van born-digital content. Deze 20-jaar oude content op een recente machine afspelen is vandaag al niet meer mogelijk. En dat zal het over 5 of 10 jaar ook niet zijn voor de huidige software gebaseerde kunst.
Zonder nieuwe inspanningen op het vlak van duurzame digitale bewaring, zal born-digital art (en andere materiaal) binnenkort verloren gaan voor de toekomstige generaties. Om die reden initieert iMAL, in samenwerking met de Freiburg Universiteit, het project Resurrection Lab (http://www.imal.org/en/resurrection), een prototype voor een toegankelijke online collectie van kunstwerken op floppy disk en cd-rom.