Florian Cramer
Florian's background is comparative literature and art history with a focus on experimental arts, media, poetics and aesthetics. From 2006 to 2010, he was responsible for the Networked Media Master programme of the Piet Zwart Institute. Since 2008, he supervised the research programme Communication in a Digital Age. He is now the director of the Piez Zwart Institute, Willem de Kooning Academy, Rotterdam.
More info on http://pleintekst.nl/
Activities
Nieuws
In het kader van Transmediale 2019 in Berlijn organiseert Wallonie-Bruxelles International...
In 2019 gaan onze Fablab Residenties van start! Ben je kunstenaar, ontwerper, ingenieur of ontwikkeler en wil je een nieuw creatief project ontwikkelen met onze digitale machines? FabLab.iMAL kan jou een residentie aanbieden!
Ben je geïnteresseerd? Meer info hier.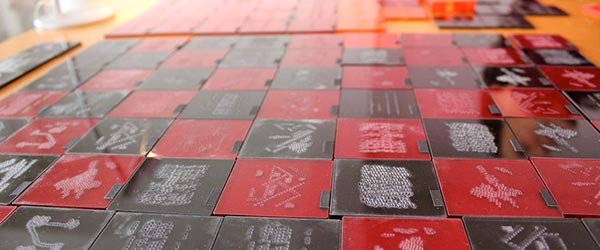 Een archief : 1999-2010-2019
Deze pagina is een archief van de iMAL website zoals die tussen 2010 en 2019 bestond. Alle activiteiten en projecten die sinds het begin in 1999 door iMAL georganiseerd zijn zijn hier gearchiveerd.
Het meest recente nieuws en activiteiten kan je terug vinden op onze nieuwe website: imal.org