warning: unlink(/tmp/19198.XML_API___MODSEC_PREVIEW_VENDOR__.0a9bd528.tmp.cache): Operation not permitted in /home2/imalorg/legacy.imal.org/drupal/sites/all/modules/flickrapi/phpFlickr/phpFlickr.php on line 115.
DorkbotBRU#3
donderdag, 19 februari 2009 | 00:00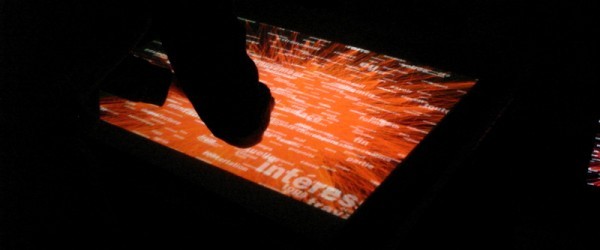 This 3rd DorkbotBRU will bring us through 3 projects into the world of networks, data flow, visualization and interfaces and how artists try to appropriate them. There is also some space for projects by hackers of Brussels. And this, of course, in a cosy way with Dj and open bar!
Een archief : 1999-2010-2019
Deze pagina is een archief van de iMAL website zoals die tussen 2010 en 2019 bestond. Alle activiteiten en projecten die sinds het begin in 1999 door iMAL georganiseerd zijn zijn hier gearchiveerd.
Het meest recente nieuws en activiteiten kan je terug vinden op onze nieuwe website: imal.org