DorkbotBRU#13
woensdag, 30 maart 2016 | 18:00 - 20:30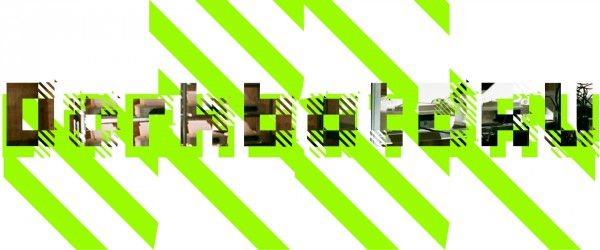 People doing strange things with electricity
Voor deze 13de editie van de DorkbotBRU nodigden we Lionel Maes, Romain Marula & Ivan Murit en François Zajéga uit, om hun lopende projecten en/of experimenten met ons te delen
Lionel Maes zal ons zijn project Homeopape voorstellen, een installatie die reageert op de newsfeed van het persagentschap Belga. Hij zal spreken over de ontwikkeling van het werk, over de constitutieve elementen en over ander verwant onderzoek rond internet newsfeeds. Met deze presentatie sluit hij een maand residentie in iMAL af, waarin hij zal werken aan een nieuwe versie van de installatie. Zijn eerste versie werd gepresenteerd tijdens Nuit Blanche in oktober 2015 in Brussel.
Romain Marula en Ivan Murit zullen spreken over Autopost, een interactieve installatie die vertrekt vanuit de Twitter en Facebook accounts van één gebruiker. De kijker wordt uitgenodigd om een bericht te schrijven op een van deze accounts. Het bericht wordt automatisch "geretweet" of "gepost" naar het andere account. Tegenwoordig is gekoppelde publicatie een toenemende praktijk op sociale media. Maar dit project gaat nog een stap verder en laat de twee netwerken tussen elkaar pingpongen. Het bericht wordt immers voor onbepaalde tijd doorgestuurd, maar er wordt elke keer iets aangepast. De metadata van het bericht zullen door het gebruik van tekens als # en @ toenemen en woorden zullen veranderen, zodra een nieuwe ontvanger of hashtag (als contextuele key-woorden) wordt toegevoegd.
François Zajéga zal ons meer vertellen over Tanukis, een project waarvoor hij zich liet inspireren door de tanuki, een Japanse mythologische figuur die over de mogelijkheid beschikt om van vorm te veranderen. Na een eerste performance-versie werkt hij nu aan een installatie, waarin een onpersoonlijke avatar wordt gepresenteerd aan een toeschouwer. De vorm van de Tanuki evolueert langzaam en wordt geïndividualiseerd: dit is geen kopie maar eerder een hybridisatie van het origineel. Door de originele versie te mengen met algoritmische processen wordt een unieke identiteit gecreëerd die vorm, textuur, beweging en de relatie met de omgeving en de muziek zal bepalen. François was in residentie in iMAL in januari, waar hij uitteste hoe de bewegingen konden vastgelegd worden, door gebruik te maken van een multi-kinect apparaat.
About the speakers
Lionel Maes is an artist, graphic designer and software developper. He is the cofounder of the graphic design studio La Villa Hermosa. The subject of Internet newsfeeds is recurrent in his work, both personnal and with La Villa Hermosa. He teaches the courses "code writing" and "digital images" at the Brussels art schools ERG (École de Recherche Graphique, Brussels) and Le 75 (École Supérieure des Arts de l'Image le 75).
Romain Marula and Ivan Murit both graduated at the Art and Design School in Valence (FR), where they first started working together. It is in this complicity that they develop their artistic research. Roman is interested primarily in digital social interaction and Ivan in the impact of algorithms. They both participated to digital art festivals like Désert Numérique (St Nazaire), électroni [k] (Rennes) or Global Proxy at the NEMO Biennale (Paris) and also works as independent graphic designers.
François Zajéga is a digital artist, working and living in belgium. He works as a researcher at the insitute for new media technologies Numédiart, in the field of computer vision. He's teaching at l'École supérieure des Arts "Arts au Carré" and he is involved in several artistic projects supported by the Commission des Arts Numériques de la Communauté française. He's also organising a monthly workshop about the blender's python API at Constant VZW.
Praktische Info
Deuren: 20:00
Presentaties 20:30-22:30
Gratis inkom.
De bar is open!
Live broadcast on Youtube
Check our channel!
Een archief : 1999-2010-2019
Deze pagina is een archief van de iMAL website zoals die tussen 2010 en 2019 bestond. Alle activiteiten en projecten die sinds het begin in 1999 door iMAL georganiseerd zijn zijn hier gearchiveerd.
Het meest recente nieuws en activiteiten kan je terug vinden op onze nieuwe website: imal.org