warning: unlink(/tmp/19198.XML_API___MODSEC_PREVIEW_VENDOR__.0a9bd528.tmp.cache): Operation not permitted in /home2/imalorg/legacy.imal.org/drupal/sites/all/modules/flickrapi/phpFlickr/phpFlickr.php on line 115.
Iterations #2: I don't know where this is going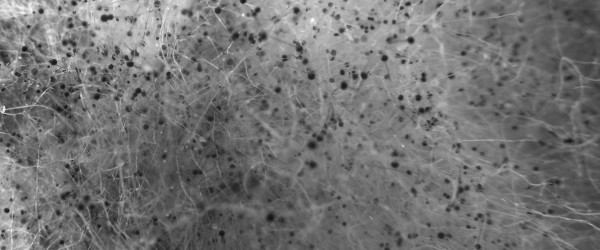 Een collectieve installatie van Constant & esc
Online services zoals Open Street Map of Google Maps leiden ons via heldere routes van a naar b. De obstakels, de moeilijkheden, de donkere wolken en onzekerheden die je kan tegenkomen op een reis zijn er onbestaande. I don't know where this is going is een installatie waarin een speelse ruimtelijke georoute-simulator concrete obstakels doet ervaren. Lichamen en objecten bewegen door de ruimte, ze moeten buigen, krommen, ontwijken, kruisen en overschrijden scheidingen en verbindingslijnen tussen vertrekpunt en aankomst.
Weggaan, vertrekken, verlaten, ontvluchten, ontsnappen …. van waar en waar naartoe?

De desastreuse effecten die de oorlog in Syrië heeft op levens van mensen en de vluchtelingenstroom die ze op gang heeft gebracht, destabiliseren ons concept van reizen. Als je noodgedwongen je thuis moet verlaten, wil dat niet zeggen dat je weet wat je bestemming zal zijn. En of je daar welkom bent. Voor duizenden mensen is de vraag "waar dit naar toe gaat" van levensbelang.
I don't know where this is going maakt deel uit van Iteraties, een onderzoek naar de toekomst van artistieke samenwerking in een technologisch genetwerkte context, geïnitieerd door Constant en esc medien labor (Graz, Oostenrijk).
I don't know where this is going is de tweede editie van Iteraties en toont een collectieve installatie van Pascale Barret (BE/FR), Miriam Raggam (AT), Claire Williams (BE/FR), François Zajega (BE), Julien Deswaef (USA/BE) en Annie Abrahams (NL/FR).
Praktische Info
Vernissage
Donderdag 23 juni 2016
18:30 - 22:00

Data
24 juni - 29 juli 2016
Din - Vrij, 13:00 - 18:00
De toegang is gratis!
Groepsrondleidingen
+32-2-410 30 93
info@imal.org
Adres: iMAL
Koolmijnenkaai 30
1080 Bruxelles
Miriam Raggam, CC BY-NC-SA & Constant
Credits
Een initiatief van Constant, vereniging voor kunst en media, en esc, kunstmedienlabor in Graz (AT)
Coördinatie: Peter Westenberg (Constant) + Reni Hofmüller (esc).
In samenwerking met iMAL, center for digital cultures and technology, Brussel
Met de steun van: Vlaamse Overheid, Vlaamse Gemeenschapscommissie, Fédération Wallonie-Bruxelles Arts Numériques, Cultural Department of the City of Graz, Cultural Department of Styria, The Arts and Culture Division of the Federal Chancellery of Austria
Een archief : 1999-2010-2019
Deze pagina is een archief van de iMAL website zoals die tussen 2010 en 2019 bestond. Alle activiteiten en projecten die sinds het begin in 1999 door iMAL georganiseerd zijn zijn hier gearchiveerd.
Het meest recente nieuws en activiteiten kan je terug vinden op onze nieuwe website: imal.org