Code, Arts & Crafts : Blender
24 februari - 4 maart 2017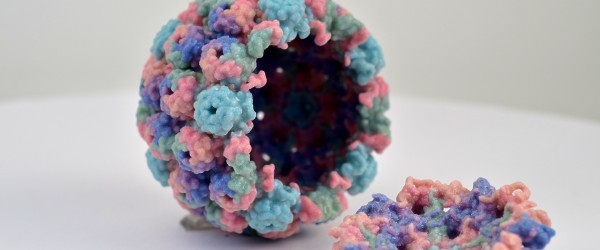 Introductieworkshop 3D modeling
Blender is een gratis open source 3D-modeling software, gebruikt voor animatie, video games, datavisualisatie of het ontwerpen van objecten voor digitale fabricage. Tijdens twee namiddagen kan je de basisprincipes en de mogelijkheden van Blender ontdekken.
De workshop wordt gespreid over twee aparte sessies op zaterdag 25 februari & zaterdag 4 maart 2017.
Inschrijven is verplicht en kan via dit formulier. Prijs: 30€ (voor beide sessies)
De workshop wordt gegeven in het Frans (maar de workshopbegeleider spreekt ook Engels)
Uw lesgever
François Zajéga is a digital artist working and living in Belgium.
He worked for 4 years as a researcher at the insitute for new media technologies Numédiart, in the field of computer vision. He's now teaching at l'École supérieure des Arts "Arts au Carré" and he is involved in several artistic projects supported by the Commission des Arts Numériques de la Fédération Wallonie-Bruxelles. François is is also involved in F/LAT and regularly collaborates with Constant vzw. He was recently in residency at iMAL for his project Tanukis.
polymorph.cool / frankiezafe.org
Programma
Zaterdag 25 februari, 13:00 - 19:00
3d: basisconcept [theorie]
initiatie blender [praktijk]
presentatie interface
modes d'édition et outils standards
format d'exportation
exercice pratique
Au terme de cet après-midi, vous serez capable de:
manipuler les fonctionnalités basiques de modellage du logiciel;
modéliser un objet simple;
exporter cet objet pour l'impression 3D.
Samedi 4 mars, 13:00 - 19:00
opérateurs et modificateurs d'objets
utilisation des courbes
importation/exportation de formes vectorielles
outils de sculpting
exercice pratique
Au terme de cet après-midi, vous serez capable de:
manipuler les fonctionnalités avancées de modellage du logiciel
modéliser un objet complexe.
Matériel à apporter pour chaque participant
un portable
une souris 3 boutons
[optionnel] un clavier externe avec pad numérique (exemple)
blender installé, blender.org
inkscape installé, inkscape.org
Ressources
Pages des sessions précédentes:
Praktische Info
Samedi 25 février & 4 mars 2017
13:00 - 19:00
Frais de Participation: 30€ pour les 2 sessions
Max. 15 participants

Inscrivez-vous à temps car le nombre de place est limité! L'atelier s'organisera sous réserve d'un nombre minimum d'inscrits. Une fois ce nombre atteint, les informations de paiement vous seront envoyées.
L'atelier se donne en français
Inscription: par le formulaire
Lieu: iMAL
Header picture:
author: NIAID
description: 3D print of polyomavirus.
source: https://commons.wikimedia.org/wiki/File:Polyomavirus_(14550144862).jpg
license: CC 2.0 generic
Gallery:
[8] : Bubble branches by Tom Beddard, License: Attribution-NonCommercial-ShareAlike 2.0 Generic (CC BY-NC-SA 2.0)
Een archief : 1999-2010-2019
Deze pagina is een archief van de iMAL website zoals die tussen 2010 en 2019 bestond. Alle activiteiten en projecten die sinds het begin in 1999 door iMAL georganiseerd zijn zijn hier gearchiveerd.
Het meest recente nieuws en activiteiten kan je terug vinden op onze nieuwe website: imal.org