Max + Live Video workshop
26 augustus - 30 augustus 2002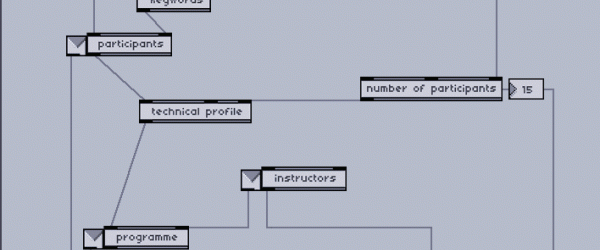 A 5 days intensive workshop exploring the MAX environment and video softwares for interactive installations and realtime audiovisual performances.
Een archief : 1999-2010-2019
Deze pagina is een archief van de iMAL website zoals die tussen 2010 en 2019 bestond. Alle activiteiten en projecten die sinds het begin in 1999 door iMAL georganiseerd zijn zijn hier gearchiveerd.
Het meest recente nieuws en activiteiten kan je terug vinden op onze nieuwe website: imal.org