Overtoon exhibition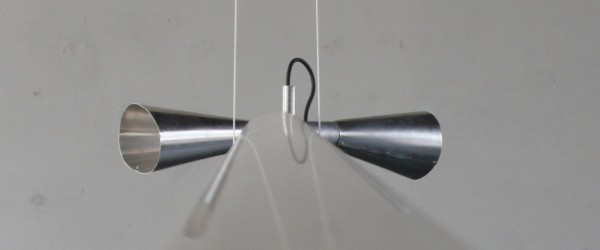 Overtoon launches its activities of the year with an exhibition at iMAL, partner of Art Brussels 2013. The exhibition presents new installations combined with prototypes or work-in-progress produced by Christophe De Boeck, Aernoudt Jacobs and artists-in-residence: Jeroen Uyttendaele and Jeroen Vandesande. The show will give you a glimpse of their working process and is completed with some recent and older works.
About Overtoon
Overtoon is a platform for research, production and distribution of sound art and media art grounded in a sonic approach, directed by Aernoudt Jacobs and Christoph De Boeck. The organization wants to support artists and give new impulses to the field of sound and media art. Overtoon offers yearly long-term residencies to artists with the aim to produce their works.
Programme
17 April, 18:00 - 22:00
Opening night - vernissage & concert
Overtoon invites field recordist and sound artist Francisco López to join Aernoudt Jacobs in a concert with Jacobs' Phantom Melodies installation on the opening night. This is an opportunity to present the CD LITH, a collaboration of Francisco Lopez and Aernoudt Jacobs which will be released on the Brussels Sub Rosa label.
During Art Brussels (April 17th-21st), the exhibition is open on Thu-Friday: 12.30-10 pm and Sat-Sunday: 12.30-6.30 pm.
25 April, 20:00 - 22:00

Lecture - Acoustic Phenomena and Applications of Acoustics
Overtoon organizes a lecture with Prof. Dr. Christ Glorieux, associate professor at the KUL. This
evening is part of a lecture series that relates to the research program of Overtoon.
More information here.
Parallel activities Overtoon
THE DIGITAL NOW
Drones / Birds - Princes of Ubiquity Group Exhibition with work of Christoph De Boeck (Hortus), curated by Bram Crevits. Botanique, Koningsstraat 236, Brussels. 11–21 April 2013. www.thedigitalnow.be
ARTIFICIAL NATURE
Group exhibition with work of Christoph De Boeck (Hortus solo) Lille 3000 – Gare Saint-Sauveur, Lille, France. 2 May -11 August 2013. www.lille3000.eu
ONE OF A KIND
Group Exhibition with work of Christoph De Boeck (Plant Condition) and Aernoudt Jacobs (Leslie/History) GalerieFortlaan17– Ghent, Belgium. 5 May - 29 June 2013. www.fortlaan17.com
Practical Info
Opening & Concert:
Wednesday April 17th, 2013, 18:00-22:00
Concert: 20:00
Exhibition:
During Art Brussels (18-21 April): Thu-Fri 12.30-10 pm & Sat-Sun 12.30-6.30 pm
24 April-19 May: Wed-Sun, 14:00-18:00
Free entrance!
Lecture
Thursday 25 April, 20:00 - 22:00
Venue: iMAL
30 Koolmijnenkaai - quai des Charbonnages
1080 Brussels, BE
An archive : 1999-2010-2019
This page is an archive of the iMAL website that operated between 2010 and 2019. It compiles activities and projects made since 1999.
For our most recent news and activities, please check our new website at https://imal.org