Memory Lane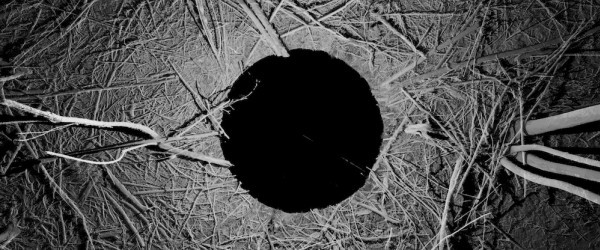 An exhibition by Félix Luque and Iñigo Bilbao
Memory Lane is an audiovisual installation exploring in new ways the theme of memory and space through different artefacts the two artists produced from 3D-captured landscapes of their childhood in Asturias (Spain). Better yet, these natural environments – strands, rocky areas, woodland – do not simply inspire this project: they literally feed it. Turned into data via a high-end 3D panoramic scanning and modelling, these locations served as a mould to the sculpted piece presented in the final installation.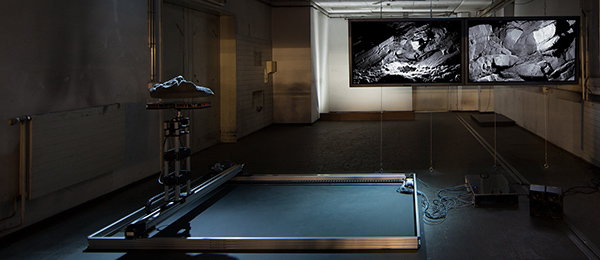 On the one hand, two large screens let you experience a new form of cinematography: explore the data cloud of the 3D-scanned static scenes, imagine what cannot actually be seen and what might lurk into darkness. On the other, a sand rock, which was scanned and reproduced in full detail floats on top of powerful electromagnets within a structure that shifts horizontally. The noise produced by the magnetic field is amplified to create a sound environment that surrounds the two artworks in an almost meditative ambience. The installation forms in this way a coherent unit: sand rock and landscape – slowly shifting together and coming through as hyperrealist as well as clearly artificial – are two aspects of the same investigation on memory and space, on perception of reality and on the human capacity of generating fiction, either by means of a simple child's game or of a complex technological process.
Memory Lane exhibition space is a landscape composed of four parts: a series of large prints, a 2 channels video, a levitation sculpture, and Bois Mort ("Snag"), a new light&sound sculpture produced especially for this show at iMAL. The installation was first exhibited in September 2015 during the Ars Electronica Festival at Linz (AT).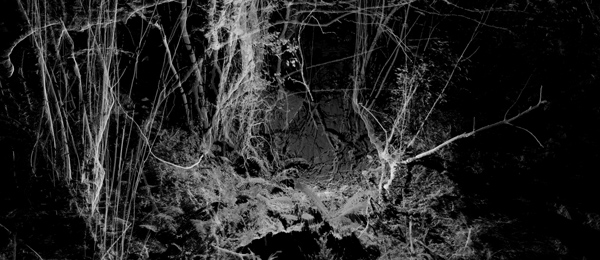 About the artists
Félix Luque Sánchez (Oviedo, 1976) creates audiovisual and sculptural artworks, for which he develops software / hardware and uses digital fabrication technologies. The main subjects of his work are science, technology and fiction. He has exhibited his works at Transmediale (Berlin), Ars Electronica (Linz), iMAL (Brussels), LABoral (Gijón), Bozar (Fine Arts Museum Brussels), BIAN (Musée d'art contemporain de Montréal), among others. He has won the New Technological art awadrs 2012 by the Liedts-Meesen Fondation (Gent-Belgium) and was nominated for major international new media awards (eg. transmediale 2010, Ars Electronica 2010). Felix is also involved in technological developments for other artists. He is a part-time fablab manager at iMAL. He currently lives in Brussels.
Iñigo Bilbao (Oviedo, 1975) is an artist with a practice in 3D modelling, data analysis and image processing. His works were exhibited in solo and group exhibitions, eg. LABoral (Gijon), Ars Electronica Center (Linz), Island 6 Art Center (Shanghai), Art Futura (Barcelona). He currently lives in Barcelona.
Practical Info
April 21 - May 22
Wed - Sun, 13:00 - 18:00
Drink / Nocturne
Friday May 13
18:00 - 21:00
Facebook event
Guided tour for kids, by the artists
Sunday May 15
15:00 - 17:00
Facebook event


Free entrance!
Group visits
+32-2-410 30 93
info@imal.org
Location: iMAL
Quai des Charbonnages 30 Koolmijnenkaai
1080 Brussels
Health Warning: due to the strong magnetic field, this exhibition is forbiden to visitors wearing pacemaker or other electromagnetic sensitive health devices.
Credits
Memory Lane by Félix Luque and Iñigo Bilbao

With:
Damien Gernay: designer
Vincent Evrard: Arduino programmer
Julien Maire: mechanical design.
"Bois Mort" by Félix Luque and Damien Gernay.

A project produced with the fundings of "Ministerio de Educación, Cultura y Deporte de España", Fédération Wallonie-Bruxelles (Digital Arts), Arcadi (FR) and the suppport of iMAL (FabLAB).
In partnership with Art Brussels.

An archive : 1999-2010-2019
This page is an archive of the iMAL website that operated between 2010 and 2019. It compiles activities and projects made since 1999.
For our most recent news and activities, please check our new website at https://imal.org