About Moddr_
moddr_ is a young and upcoming artistic medialab formed in Rotterdam in 2007. Since it's inception the lab has gained international recognition for innovative projects showcasing a subversive approach to new media and digital culture, culminating in the global success and media spectacle surrounding their "Web2.0 Suicide Machine" in 2010.
The moddr_core-team is Danja Vasiliev (NL/RU), Gordan Savicic (NL/AT) and Walter Langelaar (NL), a group of alumni from the Media Design MA course, at the Piet Zwart Institute in Rotterdam. The name "moddr_" resembles the dutch word 'modder', meaning mud, a name chosen to show that a large part of the lab's practice involves modification (modding) and re-creation of already existing technology. The lab's members found they share a general dislike to the idea of contemporary media being labeled 'new', and made it part of their mission to display a critical perspective on issues related to this through their artistic practice. Basically the lab consists of some very geeky fine-artists...
The output of the moddr_lab consists of hard- and software development, lectures and workshops, public exhibitions/performances/events, collaborative and individual artistic projects – and/or any possible combination of the above.
Activities
Nieuws
In het kader van Transmediale 2019 in Berlijn organiseert Wallonie-Bruxelles International...
In 2019 gaan onze Fablab Residenties van start! Ben je kunstenaar, ontwerper, ingenieur of ontwikkeler en wil je een nieuw creatief project ontwikkelen met onze digitale machines? FabLab.iMAL kan jou een residentie aanbieden!
Ben je geïnteresseerd? Meer info hier.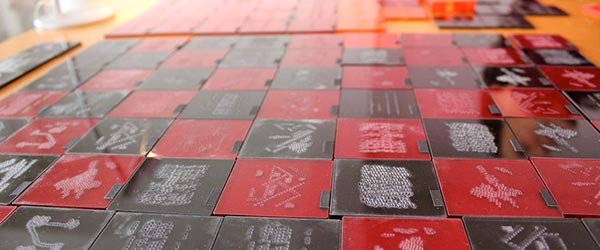 Een archief : 1999-2010-2019
Deze pagina is een archief van de iMAL website zoals die tussen 2010 en 2019 bestond. Alle activiteiten en projecten die sinds het begin in 1999 door iMAL georganiseerd zijn zijn hier gearchiveerd.
Het meest recente nieuws en activiteiten kan je terug vinden op onze nieuwe website: imal.org