Eveline Van Bauwel & Yacine Sebti: Infinite Journey / In This Together...
16 September - 27 September 2013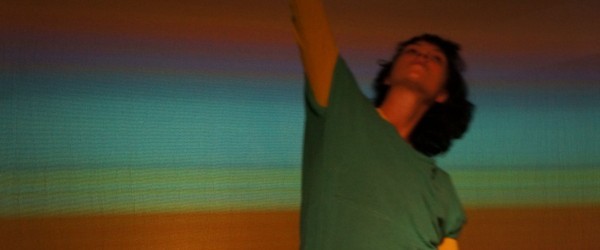 Research and Experimentation Residency
"Infinite Journey/ In this together..." will be a dance performance by Eveline Van Bauwel constructed with 3 basic elements: music, scenography and choreography.
The performance will be a cross-pollination of these tree elements that form a constant transforming organism. One influences the other.
Dancer/choreographer Eveline Van Bauwel in collaboration with mixed media artist/ developer Yacine Sebti are creating an interactive video environment for this dance performance.
During the residency at iMAL the first research and experiments are being made to develop a moving color landscape that is activated and transformed by the movement of the dancers.