Eveline Van Bauwel & Yacine Sebti: Infinite Journey / In This Together...
15 September - 26 September 2013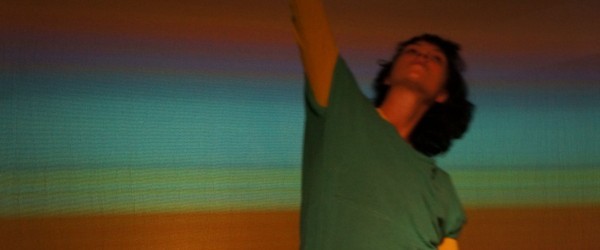 Research and Experimentation Residency
"Infinite Journey/ In this together..." will be a dance performance by Eveline Van Bauwel constructed with 3 basic elements: music, scenography and choreography.
The performance will be a cross-pollination of these tree elements that form a constant transforming organism. One influences the other.
Dancer/choreographer Eveline Van Bauwel in collaboration with mixed media artist/ developer Yacine Sebti are creating an interactive video environment for this dance performance.
During the residency at iMAL the first research and experiments are being made to develop a moving color landscape that is activated and transformed by the movement of the dancers.
An archive : 1999-2010-2019
This page is an archive of the iMAL website that operated between 2010 and 2019. It compiles activities and projects made since 1999.
For our most recent news and activities, please check our new website at https://imal.org