MFF 2010: Artvertising Brussels
30 September - 3 October 2010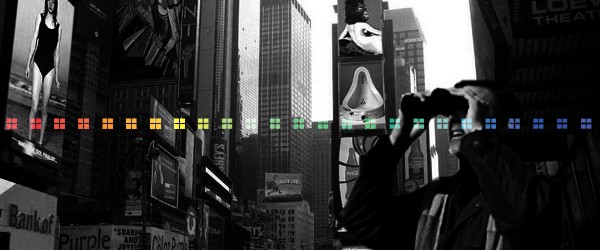 Workshop by Julian Oliver and Damian Stewart
The Artvertiser is an urban, hand-held "Improved Reality" project that re-purposes street advertisements as the surface for exhibiting art. Instrument of conversion and reclamation, The Artvertiser situates the 'read-only', proprietary imagery of our public spaces as a 'read-write' platform for the presentation of non-proprietary and critically engaging content.
During this 3-days "Artvertising" workshop, participating artists will have the opportunity to create visual works to replace urban advertisements in Brussels. They will be able to experiment and analyse real time computer vision techniques developed by Julian Oliver and his team.
The results of the workshop will be presented for the MFF 2010 Finissage on Saturday afternoon 2nd of October, 2010. During "augmented" walks in the city, the audience will be able to watch the creations made through specially built binoculars (or Billboard Intercept Units).
"The Artvertiser" has been initiated in 2008 by Julian Oliver and is being developed in collaboration with Damian Stewart.
Participating artists
Ireti Olowe, Philippe Elipeo, Alec De Busschère, Melis Tezkan, Khanh Vong, Stef Meul, Marika Konstantinidou, Olivier Finn, Adelaide Francois, Nicolas Kunysz, Olivia De Grez, Rémi Evrard, Yhancik.
Workshop results
See the participants projects
Practical Info
Workshop Thu 30 Sept and Fri 1 Oct,
10:00-18:00
Public presentation Sat 2 Oct (departures from iMAL)
14:00-16:00
Postponed to Sun 3 Oct, 10AM, still from iMAL!

Participant profile: media and visual artists
Max participants: 15
Spoken language: English
Participation fee: 30€ (lunches included)
Deadline registration: 22 Sept 2010
Locations: iMAL and Brussels streets
"Artvertising Brussels"
Video shooting: Rafael Abril
Video editing: Kristina Ianatchkova
Photo documentation: iMAL
Credits
For Artvertiser in Brussels, two new binoculars (Billboard Intercept Units) will be produced by iMAL and V2_ Lab.
Curators and coordinators: Marie-Laure Delaby and Yves Bernard
Technical support: Yannick Antoine, Vincent Evrard
Funding Partners: European Commission Culture Programme, French Speaking Community of Belgium (digital art commission).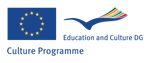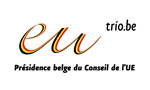 An archive : 1999-2010-2019
This page is an archive of the iMAL website that operated between 2010 and 2019. It compiles activities and projects made since 1999.
For our most recent news and activities, please check our new website at https://imal.org