Jo Caimo - Rode Oortjes Meter
1 August - 30 September 2014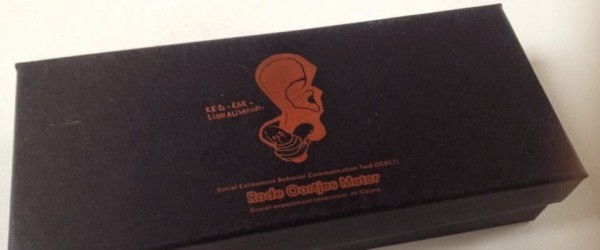 Social Excitement Behavior Communication Tool (SEBCT)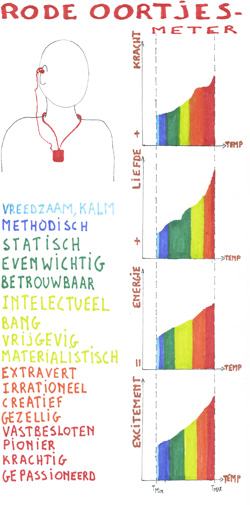 The SEBCTool (Social Excitement Behavior Communication Tool) is a device used to measure an emotional state. The ear-clip changes color when a temperature change is detected due to excitement. Jo Caimos' project is a social experiment raising questions about new communication tools and social interactions.
Jo Caimo will challenge visitors to test the Rode Oortjes-meter during the VIRUS exhibition, Saturday 11 October at Netwerk, Center for Contemporary Art (Aalst).
Practical Info
Rode Oortjes-meter is part of the VIRUS exhibition, at NETWERK (Aalst).
Test his Red Ears-meter during the opening,
Saturday 11 Oct 2014, 20:00
More info
See the project during the exhibition,
12 Oct - 16 Nov
More info
Location
Netwerk, Houtkaai 15
9300 Aalst - Belgium